Wolf Gang- "Back to Back"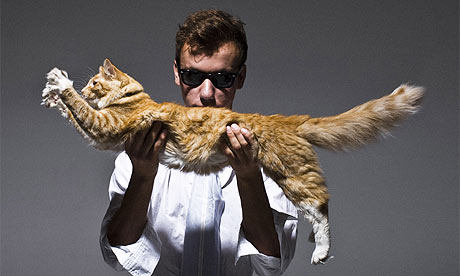 Download
What starts as a cross between The XX, The Big Pink and MGMT expands into a riff-tastic and falsetto-fueled head nodder. Here's the
video
, enjoy.
Drake- "Shut it Down (Feat. The-Dream)"
Download
As seen a few posts below, I'm not Drake's biggest advocate, but I am a huge fan of this song. The main reason is because it's really only a Drake song for the first half, before Terius Nash (AKA The-Dream) takes it away. Nash relieves the young MC of his usual multiple-octave duties, which is fine by me, as I have already
noted
that this tendency slightly irks me. Oh, and it is Drake's best vocal performance as well. It's kind of a 90s slow jam with the added atmospheric elements of most Dream songs. Love it.
The Radio Dept.- "Heaven's on Fire"
Pickup lines don't get much better than the opening line "When I look at you, heaven's on fire," turning the "hell freezes over" cliche on its head. Take that,
Eagle's reunion album
! What starts with an annoying Thurston Moore audio clip about "youth culture" and "big businesses"
etc., turns into a sunny pop gem. A Ben Folds-y piano line and sax solos ensue. It's a good time for sure.